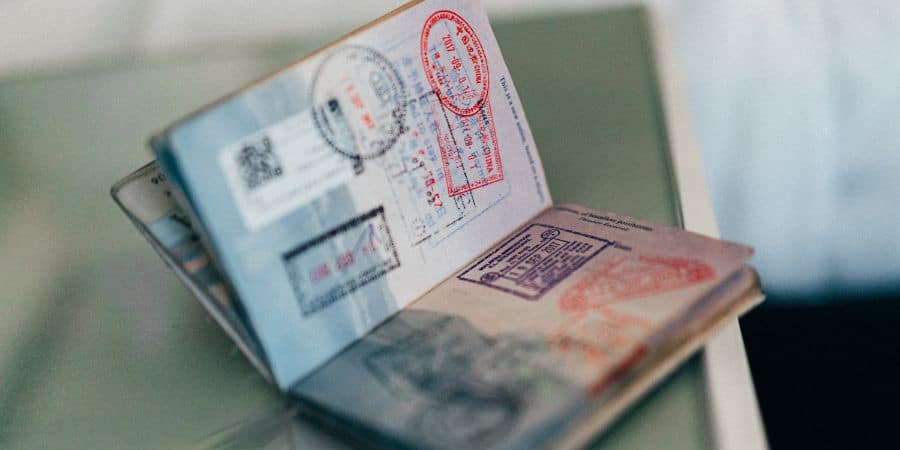 How to Successfully Apply for a Visa for Spain
Applying for a visa for Spain and getting your head around its entry requirements might seem complicated. But there's no need to get stressed – we've created a step-by-step guide to make the visa application process easier for you. So preparing for your trip to Tenerife will be a piece of cake.
Do I need a visa for Spain?
As Tenerife is a part of Spain, EU citizens can visit the island without any restrictions. Passport-holders from Iceland, Norway, Liechtenstein, and Switzerland also don't need visas.
If you don't have a passport from one of the above-mentioned countries, then you will need to apply for a visa. There are some citizens however who can stay in Spain for 90 days within a 6 months time frame without a visa (check the list below if your country qualifies for that).
Find up-to-date information on visa requirements for Spain here.
What kind of visa types are there?
Most travelers to Spain need a tourist visa, also called a Schengen visa, which is valid for the whole Schengen area. There are 22 EU member states (22 of which are Schengen countries) and Iceland, Norway, Switzerland, and Liechtenstein are also members. There are no border controls in this area and the visa policy is the same. If you have a Schengen visa, you can travel to all 26 Schengen states, not just Spain.
If you come to Spain for one of our language courses or for a digital marketing course, you can apply either for a Schengen visa or for a student visa.
A tourist visa is the right choice for courses lasting up to 90 days. If the course lasts longer, you must apply for a short-term or long-term student visa.
In addition to working visas, there are also nonlucrative visas that might be useful for Digital Nomads who plan to stay in Spain for longer periods.
Two types of student visa
Short-term student visa: Short-term student visas allow you to stay between 91 and 180 days in Spain. Once you are in Spain, you cannot renew your short-term student visa. You must apply for a new visa at your home country.
Long-term student visa: It is possible to apply for a long-term student visa if you plan to stay in Spain for more than 180 days. If you enter Spain on a long-term student visa, you must apply for a student resident card within one month after your arrival. For this, you need to visit the Immigration Department's office (Oficina de Extranjeros).
Student visas allow students to take language courses, graduate from universities, train and conduct research without receiving a salary from them. If you receive a salary, you should apply for a Residence Visa with Work Permit Exemption. You can apply for a work permit with your student visa and, with this permit, you can work part-time. Of course, this must be compatible with your studies.
Before you can apply for a working visa in Spain, you must first obtain a work permit. You cannot apply for a work permit yourself. Your employer must do it for you.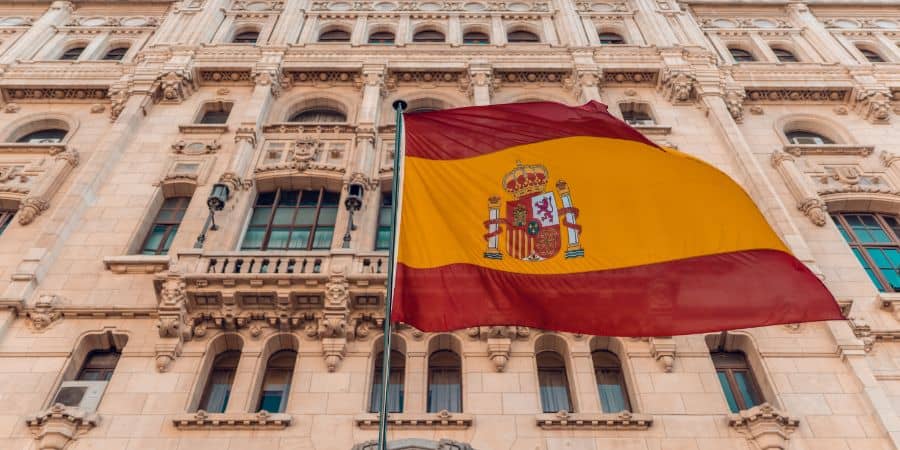 How to Apply for a Schengen or Student Visa?
Get in touch with your nearest Spanish Embassy or Consulate. When booking an appointment, have information about the type of visa required. You should check the website of that specific embassy or call them directly. Try to get an appointment at least four weeks before you begin your trip if you are seeking a tourist or student visa.
All necessary documents must be submitted at this appointment personally (see below which documents are required for a tourist and student visa).
It usually takes about two to four weeks for the visa to be processed after you have submitted all the required documents.
What to bring for your tourist visa application
Completed and signed Application form for Schengen Visa.
Photograph. Photograph taken against a light background, passport-size, in color.
Passport issued within the last ten years and valid for at least three months after your return date.
Travel medical insurance that covers your entire stay. Coverage must be of at least $32,000.
Visa fee payment.
Documents confirming the purpose of travel (i.e. a letter from our school stating that you study Spanish here), the duration of the stay and the intention of the visa applicant to leave the Schengen area before the visa expires:
– Travel itinerary with a round trip airline ticket reservation.
– Hotel reservations or an original letter of invitation.
– Bank statement printed with at least 110€ per day that you intend to stay in the Schengen area. It ​is supposed to prove that you have enough money to care for yourself during the time of your stay. If you are supported by your spouse or parents, you have to present a proof of your civil status (marriage certificate or birth certificate) as well as the latest two bank statements of the person who is supporting you.
Don't forget: All documents have to be presented in Spanish or English.
You can check for more detailed information here, or on the website of the closest consulate next to you.
What to bring for your student visa application
Completed and signed Application for a National Visa form.
Photograph. Photograph taken against a light background, passport-size, in color.
Passport issued within the last ten years. There has to be at least two blank pages left for the visa. Original and photocopy of the biometric data page(s).
A copy of an official and signed letter that indicates the company, the position, and the reason for and duration of your stay.
Copy of the employment contract submitted and stamped by the Spanish Immigration Department (Oficina de Extranjería).
The residence and work authorization issued by the Provincial Department of the Labour Ministry.
A Certificate of No Criminal Conviction from every country that the applicant has lived in the last 5 years. Note that Certificates issued by local police stations are sometimes not accepted.
A Medical Certificate issued by your doctor stating that you do not suffer from any of the diseases which need quarantine under the International Health Regulation (2005). Check how it should look like here.
Visa fee payment.
These requirements can vary from country to country. Some Spanish Embassies or Consulates might ask you for more paperwork – others will be fine with less. Don't get stressed out by this.
You can check for more detailed information here, or on the website of the closest consulate next to you.
What to bring for other types of visas
The types of visas you can apply for in Spain are numerous. Visas for family members of the European Union, self-employed work visas, internship visas, employee visas (or work visas), long-term residential visas with the possibility to work or not, airport transit visas, etc.
There is no need to list all the required documents since the Spanish government describes each type of visa and its requirements explicitly here.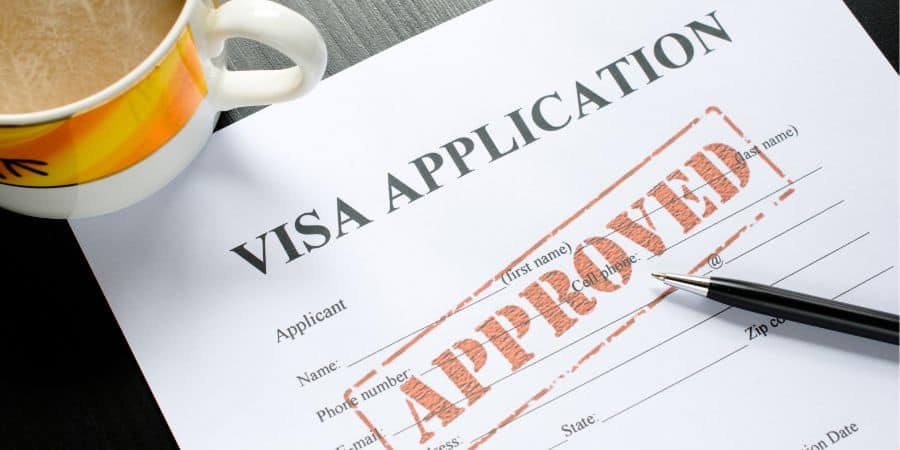 Spain Visa Application in a Nutshell
Plan way in advance
Visas for Spain can take up to six weeks to obtain. Do not rely on the estimated processing times, however. Make an appointment with the Spanish Embassy at least six weeks before your departure.
Make sure you have all requested documents with you
Make sure you have all the necessary documents with you before heading to the Spanish Embassy. Spain requires many documents. The responsible administrators will make sure everything is in order.
Since getting an appointment at a Spanish Embassy is difficult, you do not want to be sent away.
Double-check for correct spelling in all your documents
If you submit an application with spelling errors, your visa application may be rejected. To ensure that everything is spelled correctly, always double- or even triple-check. Make sure the spelling of your name on your passport and any other document is the same.
If you are applying for a Student Visa, the school you plan to attend needs to be spelled correctly. Your visa officer will also check this. A minor error could result in your visa being denied. We advise you to review all your documents carefully. For example, if want to study Spanish at FU International Academy Tenerife in Puerto de la Cruz, you have to write the full name of our school.
Be patient
For your own peace of mind – be patient. At times, it can be difficult to meet requirements and provide documents and then have to wait.
Stay calm and remember that it is your gateway to Tenerife and having a great time here. One more thing: be empathic with the employees at the Spanish Embassy. They can't speed up the process of getting your visa.