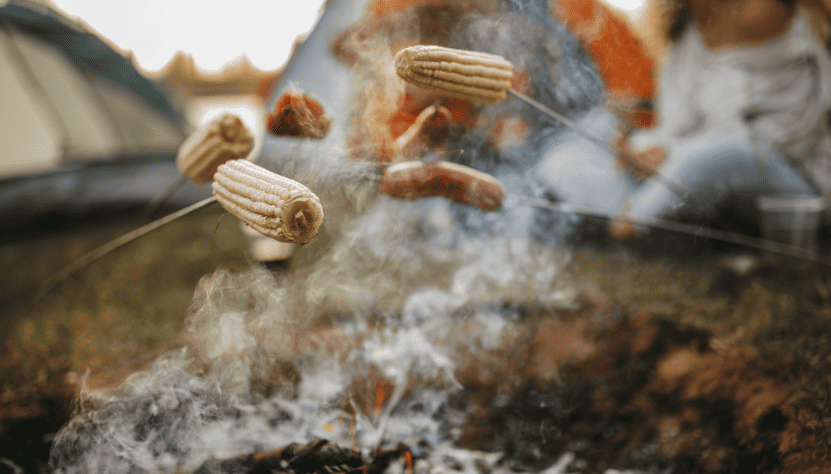 Camping in Tenerife is such a splendid experience! The island has a breathtaking nature, astonishing coastlines, volcanic landscapes, black sanded beaches, green forests, and a clear night sky, giving a perfect opportunity to see the Milky Way.
Camping is a great way to soak up all the natural beauty this island has to offer. You can find many campsites on the island, and in this blog post, you can read all the precious information before your camping trip in Tenerife 🏕️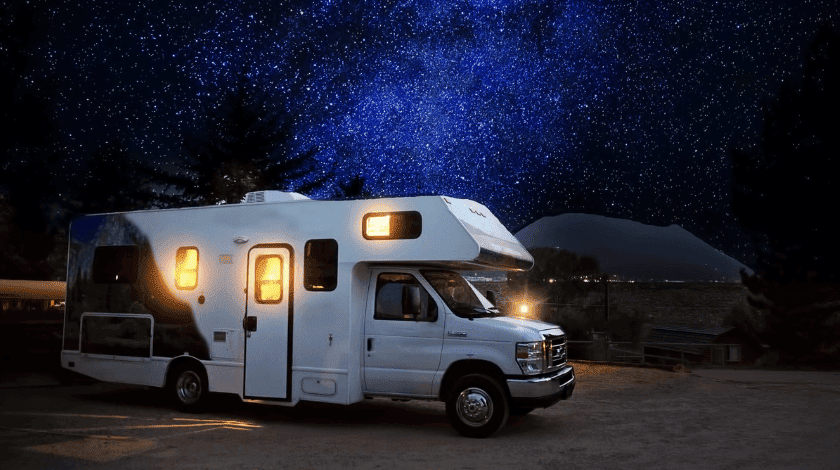 The island has few options for camping; accessible forest areas, paid campgrounds, or designed camp areas where you can pull over your camper overnight. Camping facilities vary from campground to campground. Some are in the middle of nowhere, some have simple facilities like a fire pit, and some have running water, toilets, and showers. You can choose the right campground that suits your needs, I am sure 🙂
Even though camping is legal on the island, you must obtain a permit to camp in free forest campgrounds and designed camping areas. You can get the camping permit by applying online here or going to the Department of Environment, Landscape, and Sports in La Laguna. Please request this permit beforehand since getting it takes a few days.
It is important to note that wild camping is not allowed in the nature reserves and on the beaches around the island, because of the forest fires, especially during the summer. Plus, the goal is to keep nature clean and not disturb animals.
Camping Tips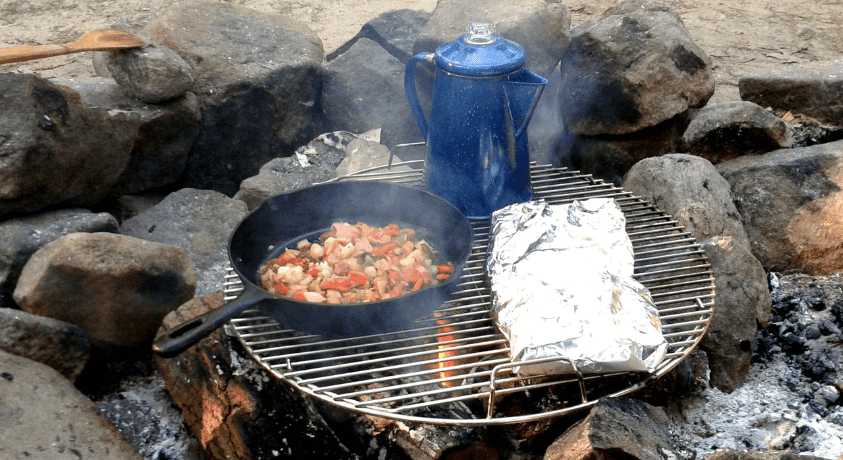 ⛺ The weather conditions can be unpredictable in Tenerife – ensure you have the right camping gear, such as a waterproof tent and appropriate clothing.
⛺ Apply sunscreen repeatedly during the day, and don't forget to wear a hat or cap.
⛺ Remember to have plenty of water while hiking and camping.
⛺ Some places are located far away from supermarkets or any civilization, so bring the food with you.
⛺ Don't leave any trash and waste behind – human waste included. If there is no toilet near your campsite, ensure you will bury any human waste.
⚠️ Camping at higher altitudes in winter isn't recommended because it gets freezing at night.
Camping Vocabulary in Spanish
As we are a Spanish school, we thought you should be prepared and know some camping vocabulary in Spanish. So you can ask fellow campers for equipment such as a knife or map.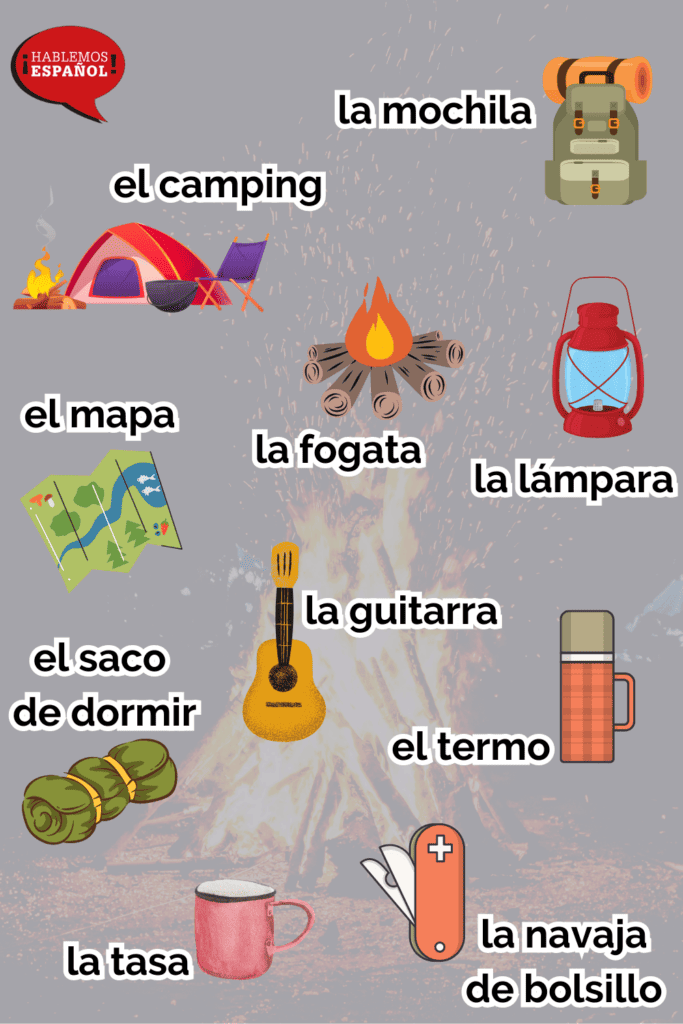 Free Forest Camping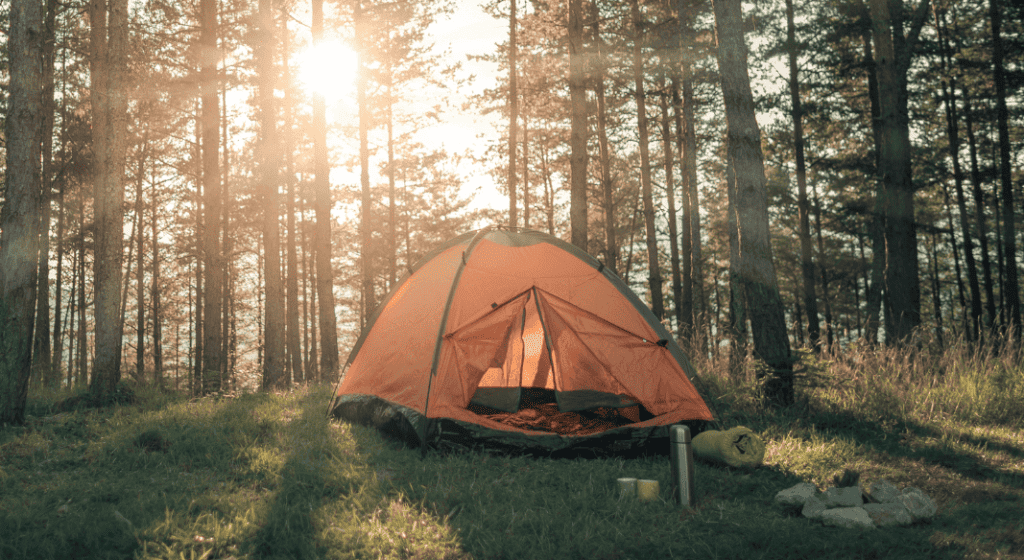 Many free forest campsites are located in the most beautiful parts of the island and are a great alternative to experience wild camping without breaking the law. Most are in wooden areas, so avoid starting bonfires as they can cause a disaster.
See the map below:
As mentioned, most campsites are in the middle of nowhere, so you should bring all the necessary camping equipment, enough water, and food. However, some are relatively close to civilization, with restaurants, bars, and supermarkets in nearby towns.
Don't forget to take care of your belongings and make sure your car is locked.
How to Reserve a Campground?
1. Go to this website. You will see a map with campsites below the list. Choose the one you want to camp at.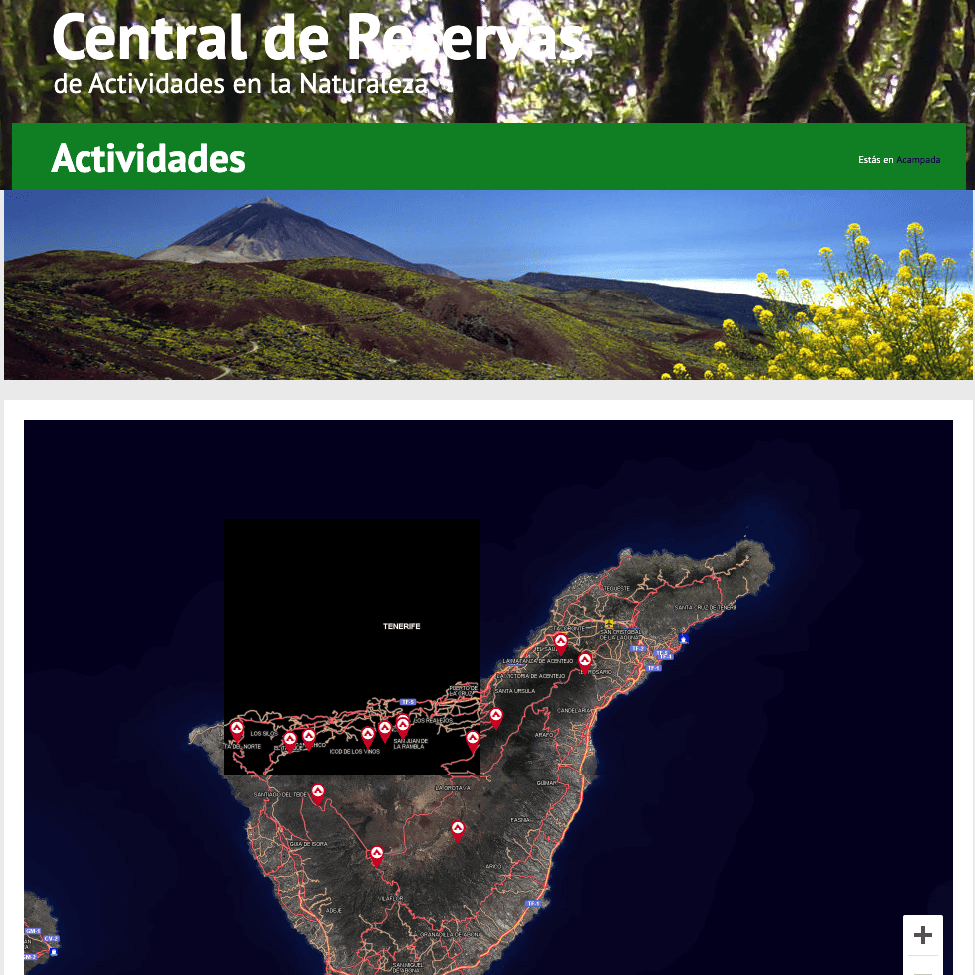 2. Click on the desired campground in the list. On the new page, you will see a calendar. Choose a date, fill out how many people would come, and the date when you leave. If you need a place for a caravan or car, you also need to specify that. When all are filled in, click on "Siguiente paso" and there you need to fill out personal information.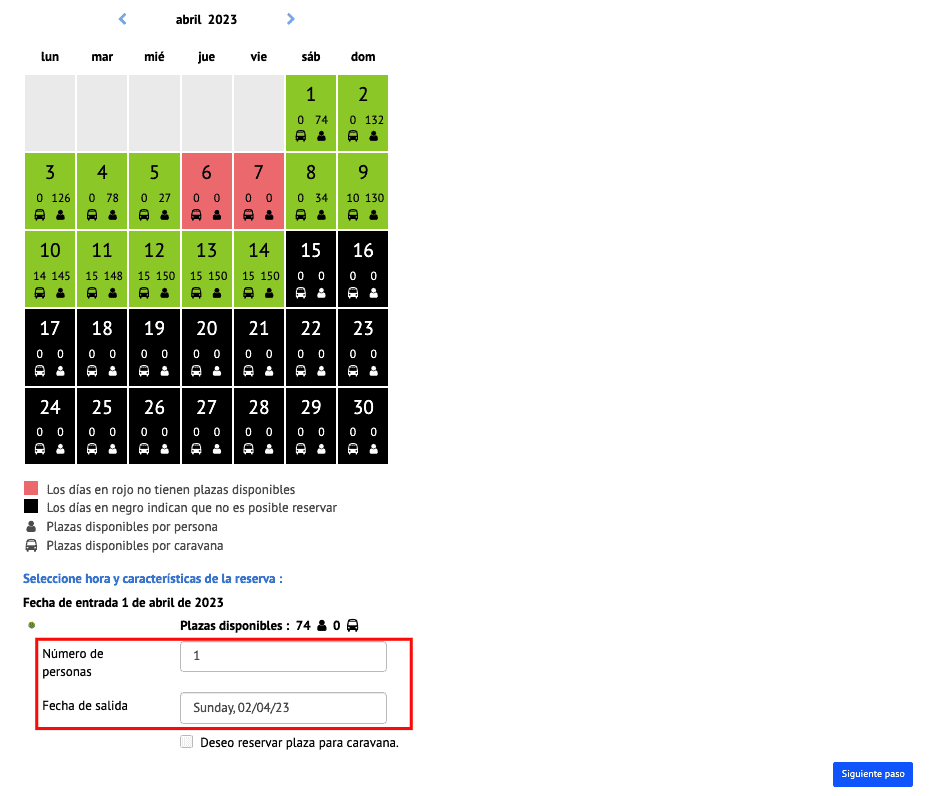 3. That's it! Now you can start preparing for our camping trip!
As you will see on the calendar, all reservations can be made for the next 15 days – booking the camping place later is impossible.
Paid Campgrounds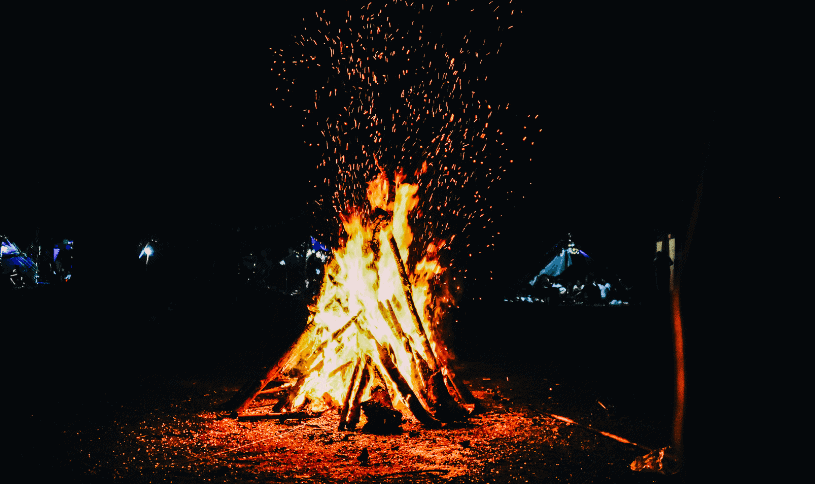 The benefit of paid campsites is having a wild range of facilities such as hot showers, running water, toilets, mini kitchens, and food options.
See the map below:
*note that all the prices may change depending on a campsite
This camping site is located in the southern part of the island near the beautiful beach of La Tejita. You can find a great view over the Montaña Roja, a big mountain near the campsite. Many kite and windsurfers go camping at this campsite as it is close to El Médano – the most famous kitesurfing place on the island. Moreover, the camping site has pitch spaces and cabins, a restaurant and bar, wifi, a parking lot, an outdoor pool, a terrace, and a beachfront.
Prices:
Tent – 17€ per night
Cabin – 55€ – 120€ per night
This campsite is very suitable for families and very well equipped. The camping is located in the south of the island, close to the most favorite places in the area – Playa de la Américas, Los Gigantes, Los Cristianos, and Costa Adeje. It has a tennis court, a playground for children, pools, a bar, barbeque areas, kitchen and dining areas for groups, a mini-market, washing machine and dryer, showers, toilets, wifi, cabins, places for caravans and mobile homes. The bus stop is only 100 meters away.
Prices:
Tent – 6,50€ per night
Moto – 5,15€ per night
Car – 6,50€ per night
Caravan – 8,70€ per night
Motocaravan – 9€ per night
Van – 8,70€ per night
Electricity – 5,15€ per night
Cabin – 42€ per night
The camp is located in Punta del Hidalgo, about 20 meters from the beach. It provides electricity, running water, barbeque, showers, and toilets.
Prices:
Caravan – 3€ – 6€ per night
Autocaravan – 5,10€ per night
Car – 3€ per night
Moto – 1,50€ per night
Electricity – 1,50€ per night
Tent – 5€ – 6€ per night
This place provides a great view of the volcano Teide and the island next to Tenerife, La Gomera. It offers places for tents and caravans, showers, toilets, and a swimming pool. It is located in the island's Southwest, and you only need 15 minutes to get to Playa San Juan. Overall, it is a perfect campground to relax with nature around.
Designed camp areas
These areas are specially created for your campers, where you can pull over the night. The conditions and amenities vary from spot to spot. Some areas offer solely electricity; however, some offer toilets.
See the map below:
You can find more campgrounds in Tenerife, but I've listed the most popular ones here. All you have to do now is get your gear and go camping! Have fun and good luck 🌳🥾🏕