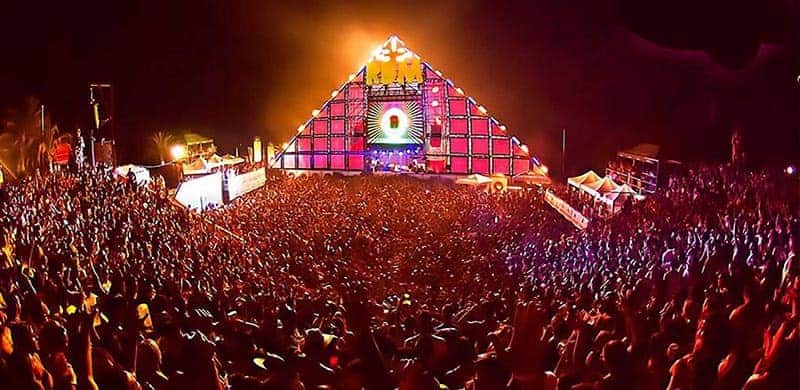 Enjoy the Very Best of Electronic Music!
Do you love electronic beats? Are you crazy about open-air festivals? If so, then you belong at the famous Farra World Music Festivals in sunny Tenerife!
Golf Adeje invites you to be a part of the absolute madness that will go down under the Canarian sun, as you listen to some of the finest, world-famous DJs.
There is no doubt you will treasure your experience at each of these phenomenal one-day festivals! No wonder this is Farra Worlds' slogan:
"There are moments in life…
That you will remember forever."
About Farra World
Farra World is the event-planning organisation of Tenerife — or even the entire Canary Islands! Every year, Farra World plans electronic music festivals in Golf Adeje that are quick to sell out. During the festival, party people from all over the Canarian Islands — and the world — meet in Tenerife to have the time of their lives.

Ibiza Vibes in Tenerife
When someone thinks of partying and music festivals in Spain, they usually think of Ibiza's infamous festivals and sold-out summer shows. However, Ibiza isn't the only Spanish island that loves open air summer festivals.
Tenerife transforms into a hot destination this time of year as some of the world's best DJ's — who are quite familiar with Ibiza — come to play at Farra World festivals! Over the past couple of years, Tenerife has become well known beyond Canarian borders for its entertainment industry and amazing festivals.
What the Festivals Are
LA MISA – Festival Semana Santa – 7th of April 2023 & 17th of July 2023
The next music fest from Farra World is "La Misa". It will happen during Semana Santa in Tenerife. Therefore, if you hadn't planned on going or were specifically interested in visiting, book your tickets now as they are selling out quickly!
Right after the La Misa festival, Siam Park welcomes electronic fans to the "I Love Music Festival". Choose whichever you prefer, or go to both of them.
Sunblast – 12 August 2023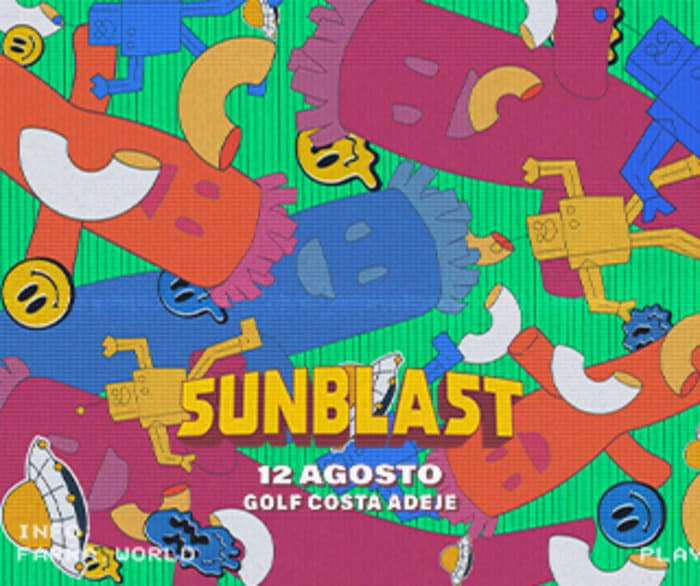 Hurry up, the tickets are almost sold out!
This electronic music festival originated in Spain and is hosted all over the world. The festival has been held in 65 cities in 33 countries on all five continents since it began in Barcelona and Ibiza. There were more than 130 Elrow festivals around the world in 2019.
How and Where to Get Your Tickets
You can easily purchase your tickets online or in Jack & Jones (CC Meridiano y CC Las Villas) and X-SUR Cine (Adeje). You have the choice between a normal and VIP entry. With a VIP ticket, you will also have access to separated areas with extra bars and toilets, saving you from waiting in lines for too long.
Tickets go on sale about 1-2 months before the event. Be warned: Early-bird tickets are always sold out within the first few hours and normal tickets are usually sold out within the first few weeks.
Tip: If an event is already sold out, don't despair. There are always some alternative options to grab your ticket.
Firstly, you should have a look at the festivals' Facebook page. Here you can often find people re-selling their tickets. If that doesn't work, you can try your luck directly at the entrance of the festival area. There's also a good chance you'll find more people re-selling their tickets (but they're usually sold at double or triple the price).
Golf Adeje and Getting to the Festivals
Festival location Golf Adeje
The festival location at Golf Adeje offers four stages: The Main Stage, the Bass Stage, the Panorama Stage and the Island Boogie Stage. Apart from that, there's a nice chill-out zone where you can find some shade to help you cool down while enjoying 6 bars, a food court, and, of course, a lot of mobile toilets. For security reasons, there is also an ambulance as well as police and firemen cars.
Since Golf Adeje is located next to the highway, and basically in the Pampa, you may experience some difficulties when trying to get away from the location. If you come by car, it's best to park in the area around the Tu Trébol Adeje or Adeje-Los Olivos. If you want to grab a taxi, go up the hill and wait for one (but if you want to avoid a long line, consider leaving the festival just before the official ending, as it could be a while before you get a cab).
How to Get to the Festivals
By car
If you are staying in the North of Tenerife, it's always a good option to get your friends together, rent a car and drive South. This is the most comfortable and flexible way to get to Gold Adeje. The disadvantage is, of course, that you'll need a voluntary driver.
When coming from Santa Cruz on the south highway TF1, take exit 79B of Los Olivos/Adeje, then follow the traffic signs to Golf Adeje.
By bus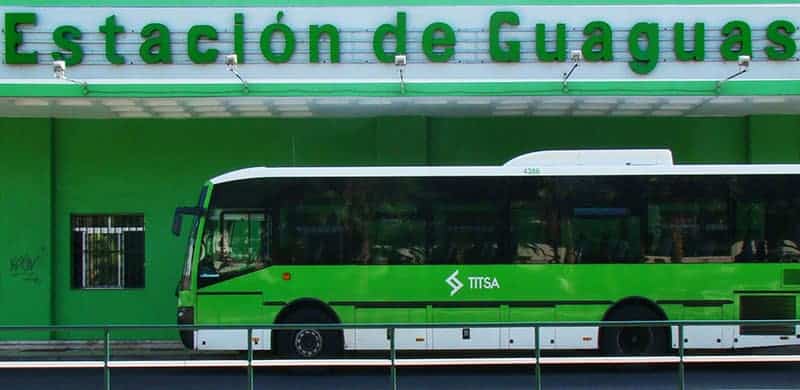 To go and return to the festival from Costa del Silencio / Los Cristianos / Costa Adeje, you have the bus Nº467 every half hour, last departure at 00:35.
Between Santa Cruz and Costa Adeje, the buses Nº110 and 111 go every 30 minutes. For the night return, the Nº711 will be reinforced with extra services.
There are numerous options for getting to the festival area as Titsa buses are quite versatile. We recommend either checking the Titsa website or Google maps:
Get to Golf Adeje from Santa Cruz
Get to Golf Adeje from Puerto de la Cruz
Get to Golf Adeje from Costa Adeje
(Tip: Check schedules beforehand and allow yourself some time to get there).
Please note that it will be difficult to catch a bus back after the festivals. It's better to try and grab a taxi (although it might prove annoying because of the mass amount of people who probably have the same idea.)
By taxi
The easiest, but most expensive choice is to take a taxi both to and from the festival grounds. Here are some taxi companies that are worth considering:
Official Taxi Tenerife +34 922 397 074 / +34 653 916 278
Servi Taxi Tenesur (+034) 922 747 511
Where to Stay
Searching for accommodations at an affordable price? Check out these great opportunities:
This 2-Star apartment hotel is located between Troya beach and the golf course, just a short walk from Playa de las Américas beach. It has an outdoor swimming pool, jacuzzi, sauna, solarium and much more.
The Royal Sunset Beach Club offers shopping, nightlife and lots of restaurants right at the beach. It is located right in the center of Adeje. You can also play golf, go horseback riding, scuba diving, hiking and more!
Testimonials
Still not convinced? Take a look at the following reviews:
"The Farra World Festival … was my first festival abroad. Under clear blue skies, we celebrated with party animals and outstanding DJs until midnight. I was excited! I would highly recommend it for those who spend their holidays in Tenerife and love celebrating electro music!"
"The Farra World Festival is a perfect event for those high class artists. Through the construction of the tribune, which resembles the Collosseum, you will always have a perfect view. Even if you go to the bar where you will get your free drinks, you still have a good view to the stage. This huge illuminated cube on the stage is really impressive and worth seeing. It's the best way to let a day end."
All pictures belong to Farra World Festivals.